Associated Global Consultants
Created in 2006 with offices in Barcelona and Madrid, Associated Global Consultants  is a consulting company offering comprehensive advice to companies.
A solid and experienced multidisciplinary team of professionals (economists, lawyers and consultants) offers professional services throughout Spain focusing on the philosophy, mission and values of our business model: supporting companies by contributing value and offering our clients the most appropriate solutions tailored to their needs. Using a boutique approach, we offer our clients a unique and differentiated service characterised by our specialism in providing services in the workplaces of our clients/partners using Implant models.
Our client portfolio is made up of major national and international companies, mainly French and German based in Spain. We have significant involvement and a close relationship with the business world in France and Germany as members of the Council of the French Chamber of Commerce of Barcelona and an active partner of the German Chamber of Commerce for Spain.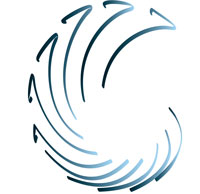 Specifically, we dedicate our work to six main areas:
05 de febrero de 2021.- Nuestra consultora, originaria de Barcelona y con sede también en Madrid, ha decidido, tras 15 años de andadura y dentro
Read More >>